What Window Treatments To Choose For Your Fort Lauderdale Custom-built Home
When you're building a custom home in Fort Lauderdale, you seek the best finishes possible, and that includes the window treatments. There's a reason plantation shutters are such popular picks in window treatments for custom homes in Fort Lauderdale. Their versatility and beauty complement any interior and give you complete command over natural light. With these qualities you are able to quickly fashion an inviting atmosphere and highlight your new home's best features.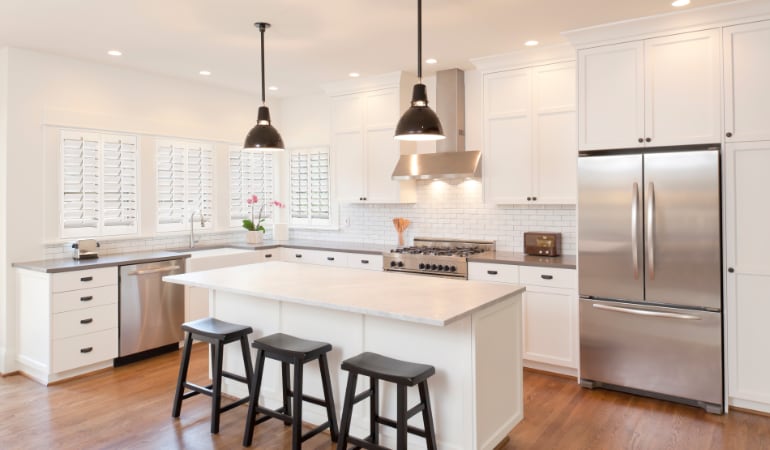 In What Ways Do Plantation Shutters Enhance a Custom Home?
If you are looking to to show off your custom home, think about window treatments that people in Fort Lauderdale use to enhance their homes. Plantation shutters work wonderfully with all home designs. They stand out and catch the gaze of anyone who may be more familiar with outdated drapes and metal blinds. Their simple but elegant aesthetic is all that is needed to create a stunning appearance and leave a lasting impression on family and friends.
Plantation shutters are a great window treatment choice for a custom-built home. Their distinct construction and classic colors work well with any interior, so you are able to ask your builder to install them in any room without worrying about how they will blend with your home furnishings.
Fully customizable, this window treatment works for specialty windows and more standard sizes, so you are able to install them for windows of any type and save yourself the hassle of selecting various window treatments. You will appreciate having a job removed from your list during the home building process!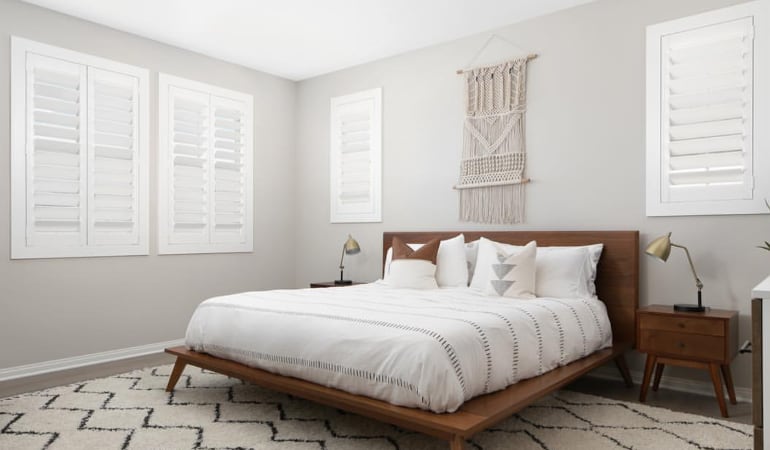 How Do Plantation Shutters Allow You To Control Light?
Everyone loves the look of a sun-splashed home. Even though you're sure to have impressive light fixtures to illuminate your custom home, sunlight has unique qualities that make a space appear bigger or boost its overall character.
Unfortunately, the sun's light is unpredictable. As the day goes on, the level of sunshine coming through your windows changes, and you must change the positioning of your window coverings to redirect the flow of light. When looking for window treatments for custom homes in Fort Lauderdale, residents often choose manufactured Polywood® and classic wood plantation shutters that allow them to control the amount of natural light a room gets.
Gently move the tilt rod to change the angle of the slats in the daytime when windows receive direct sunlight to give a room a softer glow and open them again to make things brighter when the sun has shifted to a new location. You might also open the shutter panels at the hinges for a wealth of natural light to produce an open air appearance and shut them again for a snug, closer-knit feeling.
Modifying the position of the slats also lets you to shift the sun's rays. By tilting the shutter louvers in either direction, you can lighten dark corners to make a room seem bigger. You are able to shift glaring light away from people's eyes and surfaces where reflection occurs without shutting the slats and eliminating the light altogether. With a single touch, you can manage the location and the amount of daylight that radiates in each space for everyone's comfort.
Select The Right Window Treatments For Your Fort Lauderdale Custom Home
Present your custom home in its full glory with the alluring design of plantation shutters by Sunburst Shutters. We install made-to-order window treatments that Fort Lauderdale homeowners need for their custom-built homes. Reach out to 561-440-8535 or complete our simple form to request a complimentary in-home consultation.