How To Choose Between Plantation Shutters, Window Blinds, And Window Shades In Fort Lauderdale
Blinds, Shutters, and shades–oh my! The many different window treatments available will often feel too much when you are looking to pick one for your Fort Lauderdale home. Understanding the differences between each type will help you decide which products will look and work best on the windows you have. We can help by exploring the pros, cons, and best uses of plantation shutters, window shades, and window blinds in Fort Lauderdale.
The Pros And Cons Of Plantation Shutters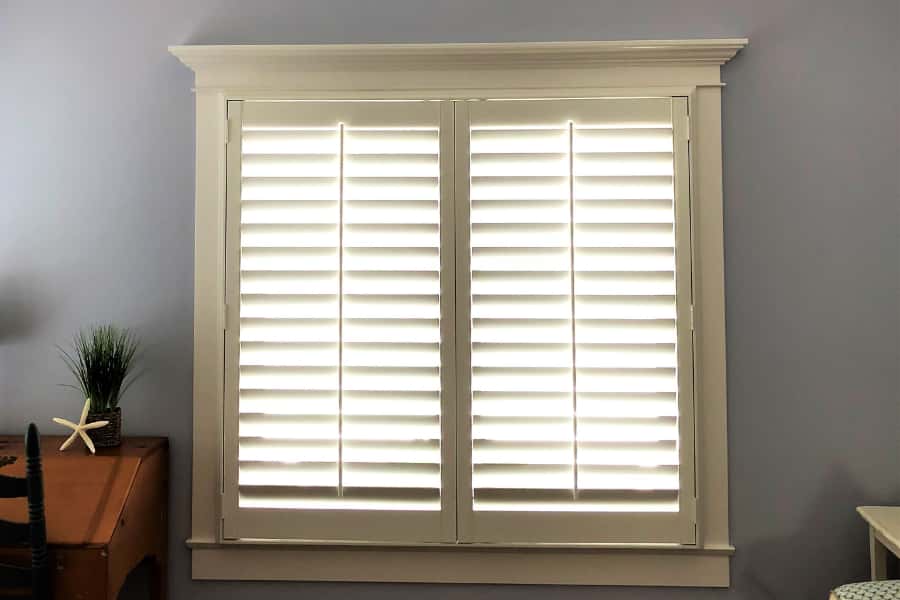 Plantation shutters are made of natural wood or a highly durable composite and go within your property where they affix permanently to your window with the product's frame positioned over the window framework. Movable panels inside the frame smoothly glide open for full light and an unobstructed view or fasten securely to blanket your window for a dark, private interior. If the panels are secured, you can also tilt open the slats for partial sunlight and adjust them to redirect light where you want it.
The Pros
Plantation shutters rise above other options because of their unique design. They not only look quite different but offer various incredible advantages for Fort Lauderdale homes:

Enhance your home with alluring architectural style

Available in neutral tones to complement your decor at the moment and down the road if you redesign

Offer total privacy and near-total darkness when secured

Open quickly for sunlight and a view

Work with any specialized window like half-circles and hexagons

Redirect sun glare with the slats

Easy to clean off

Deliver an extraordinary level of energy efficiency

Becomes a permanent fixture that adds to your Fort Lauderdale property's value

Various customizable choices to design the appearance you would like and meet all of your needs
In addition to these advantages, faux-wood Polywood® shutters have their own notable assets:
Unsurpassed resiliency with resistance to damage due to extreme temps, moisture, and the sun

Never experiences warping, facturing, or nicking

Innovative weatherstripping for impressive energy efficiency and money savings
Really, Polywood shutters can do everything you ask a window treatment to perform, from elevating your window's appearance to stopping cold breezes and destructive sun rays. They'll even operate and look just as great decades later as the moment you first got them.
The Cons
Interior shutters' lone downside is that they come only in neutral colors. Although their versatile hues match all kinds of designs, you'll need to settle for window shades or blinds in Fort Lauderdale if you have your heart set on window treatments in vivid colors or patterns.
How To Incorporate Louvered Shutters
You are able to utilize louvered shutters on any window in your Fort Lauderdale property. Customized shutters work with every type, size, and shape of window without sacrificing their function. Put them on circular, triangular, and patio door windows just as effortlessly as regular windows.
You are also able to place Polywood shutters in any area. Choose them for their longevity and efficiency in wet bathrooms, cool attic dormers, or sun-splashed south-pointing rooms. Shutters also make sense in heavily occupied spaces and kids' rooms as they don't use cords that present a safety hazard.
The Pros And Cons Of Window Shades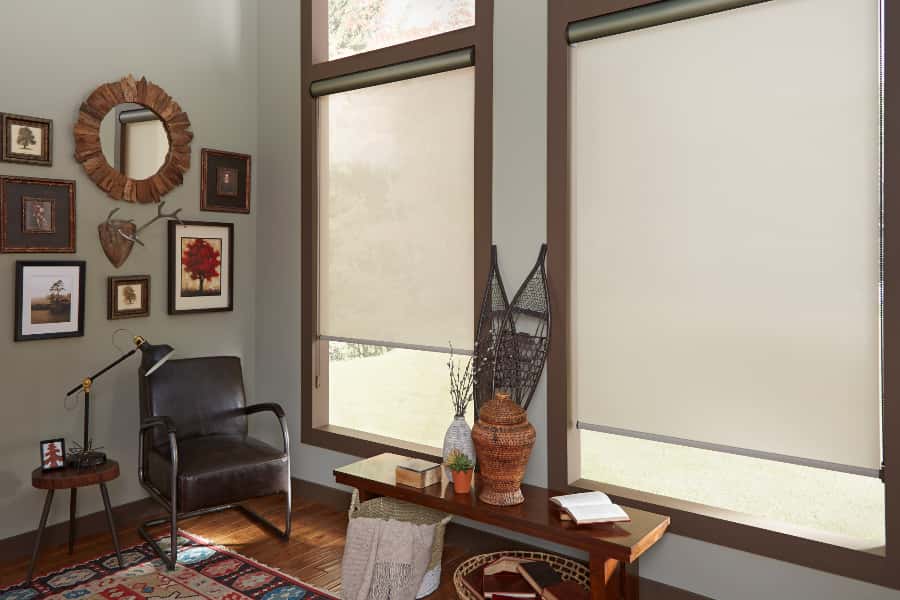 Window shades come in a range of differing styles, but, in general, all feature a sheet of fabric hung at the top of your window. You generally pull the material down or up to enclose and uncover your window via the bottom pull bar or corded mechanism, although you will also find motorized options too.
Window shades don't use slats to control sunlight and privacy, but lower opacity or less tightly woven fibrous shades are able to let light into darkened areas while obscuring the sightline into your home. Or you could utilize top-down/bottom-up options that allow you to reveal the upper region of your window for sunlight while protecting your privacy at the bottom.
The Pros
Fort Lauderdale residents enjoy window shades mainly because they come in many different materials, styles, and colors. You'll find shades with common colors and bright hues, solid color or bold patterns, sheer or blackout opacities, fabric with pleats or fibrous materials, and various different options. If you would like a unique design element when redesigning a space, window shades in just the right color or pattern can elevate your ambience and cover your windows.
Distinct window shade types have their own perks too. Roller shades have a restrained look. Cellular shades will boost efficiency. Tumble shades work well on door windows. And sheer shades offer a pleasant blend of privacy and sunlight.
The Cons
Window shades aren't as durable as firm window treatments and may be challenging to clean. Their materials will eventually blemish from the sun or may rip, grow mold, or get stained. You can expect to replace window shades every three or four years as they get worn down or you update your interior design.
Window shades also offer less capability in adjusting light and privacy than plantation shutters. Even pulling them up part-way means you forgo your privacy on half of the window and you're not able to adjust how the sunlight streams in in the open section. And many window shades will display shadows if your lights are on after dark. And square window shades in Fort Lauderdale make you to decide between hiding a non-traditional window's uncommon dimensions or keeping the window exposed permanently.
How To Use Window Shades
Most Fort Lauderdale residents choose window shades because they prefer specific colors of window coverings to go with their decor. They are perfect for low-traffic areas where they won't get damaged by frequent usage.
You might also utilize certain window shades for their specific purposes. Go with cellular shades to help block cool air from entering. Slim roller shades accommodate spots where you need to avoid a bulkier window treatment. Blackout shades stop sunlight so you can sleep. Woven fiber shades incorporate a natural element to your property. And don't forget, custom shades will without a doubt look and work better on your windows than off-the-rack shades.
The Pros And Cons Of Window Blinds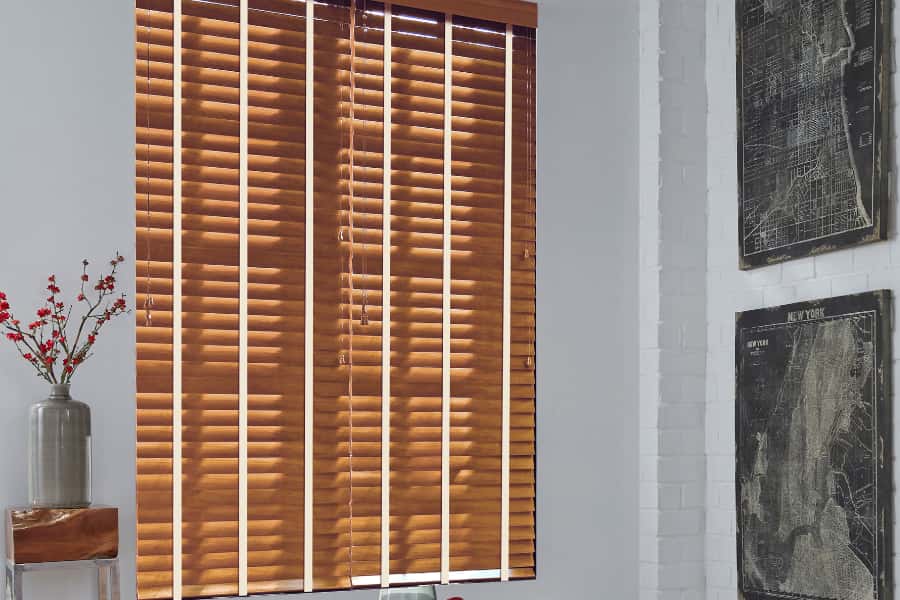 Window blinds have movable slats constructed with a solid material that you lower over your windows to conceal them. Blinds operate with a cord or cordless lift options. As well as concealing windows with blinds, you are also able to rotate the slats toward or away from you with a rod for more control over natural light.
The Pros
The benefits of window blinds largely depend on on what they're made of. In theory, all blinds cover windows to obstruct sunlight and the view inside your Fort Lauderdale interior, but their material and quality play a big role how well they do this. You could notice sunshine and shadows with low-cost vinyl blinds. Metal and vinyl blinds also curve and snap with ease, which leaves unsightly openings that let in sunlight. For these blinds, their bargain pricing and lack of durability make them beneficial primarily as short-term window coverings.
Well-made real wood and faux-wood blinds have stronger slats that cover windows more thoroughly. You won't be able to look past them, and they don't fall apart easily. The wood or synthetic construction, combined with the pleasant straight edges of the slats, look more sophisticated too. Premium real wood and faux-wood blinds can be found in versatile neutral tones that work well in any space.
Blinds permit you to control the amount of light that enters through your windows. You may move them up for an unfettered view and complete light or lower them for privacy and a dark room. When the blinds are drawn down, you can also turn the slats for a limited view and a bit sunshine.
The Cons
Wood and faux-wood blinds look similar to interior shutters but aren't nearly as durable. The cords intertwined with the slats will come apart in the long run, and wood slats can warp and split from an abundance of humid air or intense temperature variations. Blinds also come with lots of parts that can make them a challenge to clean, and blinds with pull cords might get twisted up when you try to manipulate them.
Even though customized blinds will accommodate your windows just right, they won't have the total coverage along the edges that shutters offer because they don't have a frame. You'll also find that both window blinds and shades in Fort Lauderdale are prone to sway and knock against your window if bumped or taken by a breeze. That moving around lets people see in and allows light.
How To Incorporate Window Blinds
Custom blinds are a great choice in any area for rectangular or square windows. Only choose waterproof faux-wood blinds in humid locations like baths and kitchens. And motorized or cordless blinds are safer options in the event you have children or four-legged friends.
Sunburst Has An Incredible Selection From Plantation Shutters To Window Blinds And Shades In Fort Lauderdale
Need to know more about the the variances between interior shutters, window shades, and window blinds in Fort Lauderdale? Sunburst Shutters Fort Lauderdale offers the most incredible assortment of premium window treatments in the area and will is pleased to answer all of your questions. We provide no-charge in-home consultations to demonstrate our products and give you a chance to decide which window treatments make the most sense for your home. Arrange yours by calling 561-440-8535 or filling out the form below.