The Best Window Treatments For A Home Library In Fort Lauderdale
The window treatments in a home library in Fort Lauderdale might seem like unimportant, but they really do provide a lot to help you design the perfect area for relaxing with a good book. The top choices will let you control light levels, privacy, and even the comfort within the room! If your home library window coverings don't do all of that, we suggest switching to louvered plantation-style shutters. Here's why.
Switch Between A Bright And Sunny Or A Dim And Cozy Home Library With Faux-wood Plantation Shutters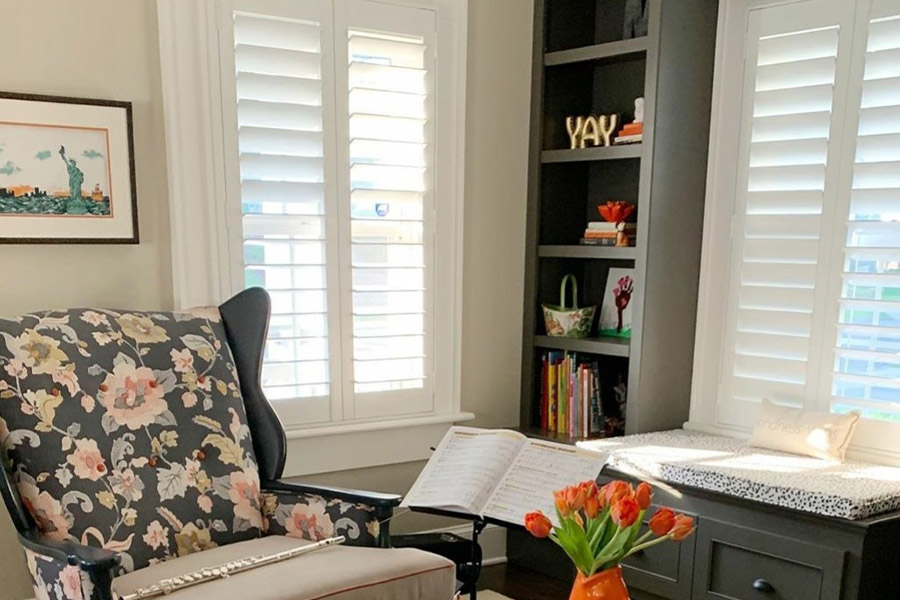 Every home library needs ample light for reading. Although, there are instances when an overabundance of light makes your eyes strain. And how about when you are looking for a more foreboding setting for reading a a tense thriller? The top window treatments for home libraries in Fort Lauderdale allow you to simply switch between bright natural light and lower light levels.
Plantation-style shutters are a breeze to manipulate. You just swing out the panels for full light when your lamps aren't enough for your perusal of a paperback or if you want to save on your electric bill. On occasions when the sunlight is too much, close the panels but adjust the slats for filtered light. You may also use the adjustable slats to redirect excessive sun rays away from your or mobile device and enjoy the ideal light level to avoid eye discomfort. And when you desire a darker, cozier home library, the opaque elements come together tightly for a completely darkened room.
Reduce Outdoor Disruptions While Reading With Polywood Shutters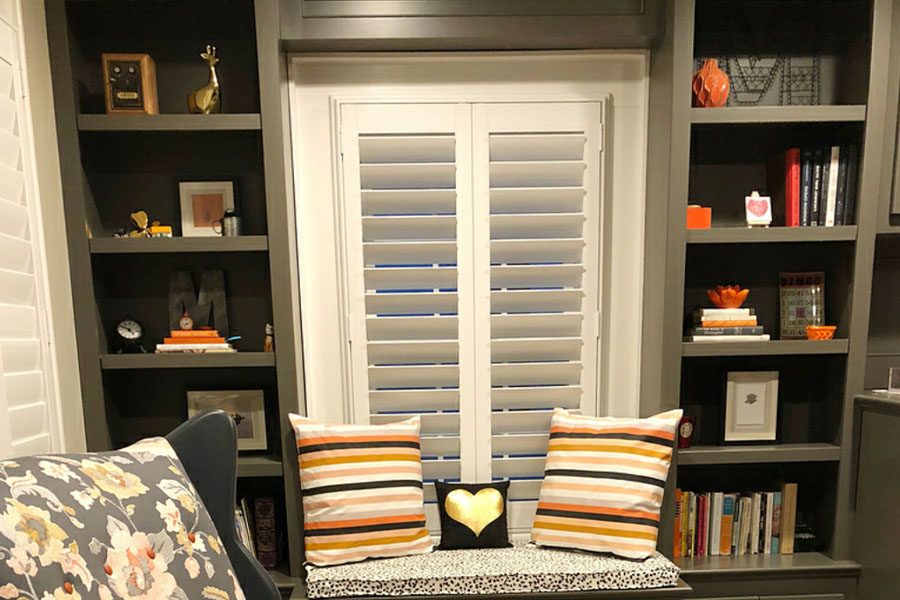 If you're ready to relax with that new mystery you've been itching to read, the one thing you don't want is any commotion or distraction from outside. Composite interior shutters will limit these intrusions when you need a calm and quiet environment. Simply shut the panels and louvers if you don't want to see people or Fort Lauderdale traffic in your peripheral view as you try to enjoy your book. Your sealed shutters will prevent everyone from glimpsing you in your private area as well. And dissimilar to many window treatments, you are able to adjust your louvers to let in a bit of light so you can read while obstructing views from the exterior.
Solid Polywood shutters even do an amazing job of stifling excessive exterior noise in comparison to flimsier products like shades. Did someone crank up his weed wacker the moment you had arrived at the big reveal in your novel? Close your shutters for a bit of solitude while reading.
Halt Unwanted Drafts With Polywood's Insulating Capabilities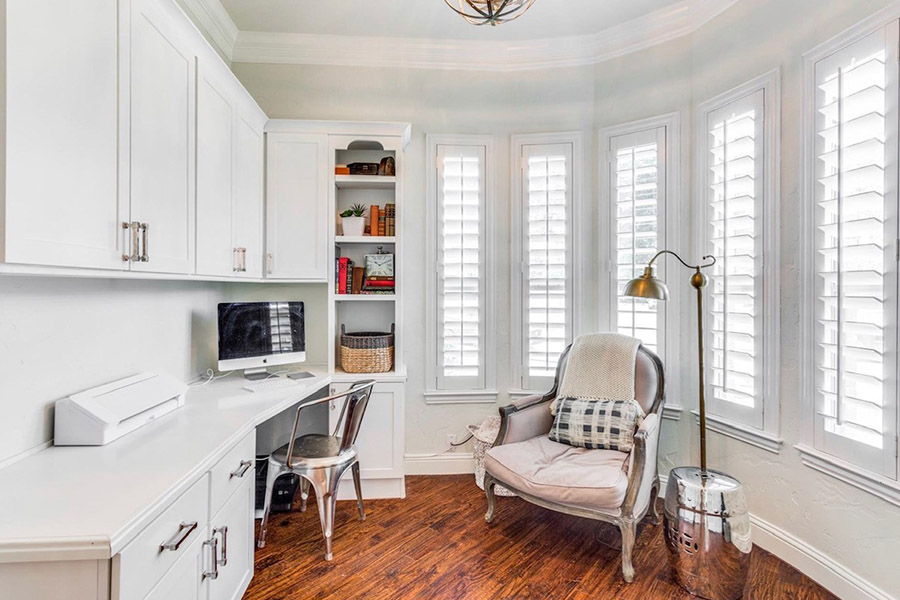 Besides light and exterior disturbances, your distinctive faux-wood shutters keep out drafts that can impact your comfort while you relax in your favorite reading chair.
Polywood shutters offer greater energy efficiency
than every other option. Both cool breezes and hot UV rays aren't able to infiltrate their composite material. And their exacting production stops exterior air from moving past edges. Interior shutters are able to stop close to 30 degrees of temperature conveyance from your area's windows to safeguard your prized reading materials from the sun's rays and drafts while ensuring your comfort.
Sunburst Shutters Fort Lauderdale Has The Leading Window Treatments For Your Home Library In Fort Lauderdale
Come up with the perfect area for reading and relaxing with durable, faux-wood shutters from Sunburst. We'll take examples to your residence to give you an idea of how they will transform your space. We then build your window treatments to the exact proportions of your window openings. Start today by calling 561-440-8535 or submit the form below to arrange your complimentary in-home consultation.