Polywood Shutters Solve All Window Facing Headaches in Fort Lauderdale
It doesn't matter if your windows face north or west, you will want a window treatment that can tackle both sun glare and heat loss. Throughout the day, your windows may collect direct sunlight which can heat up the room. Also, depending on the hour, a window may struggle with blinding sun glare.
As each window facing deals with sun glare and heat loss differently, is there one window treatment in Fort Lauderdale that is best for a room?
Polywood® Shutters Are Your Best Option For Windows That Face East Or West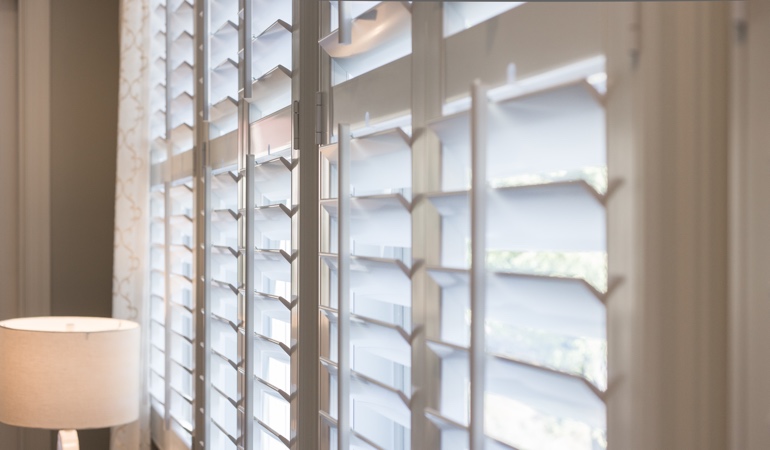 When you have windows that face east or west, you will get sun glare from sunrises and sunsets. Fortunately, by using
Polywood plantation shutters
, you can angle the direct light so the sun glare won't hit you straight in the eye. When the sunrise's piercing rays are tempered, your mornings will seem easier to handle. No wonder plantation shutter are a perfect window treatment for bedrooms that face east.
Your Polywood plantation shutters can also block sunsets on those westward windows. Because heat and humidity usually swells throughout the day, there might be the added trouble of the afternoon sun making everything uncomfortable. Even if your windows only see a few hours of late day heat the temperature fluctuation may be enough to make your rooms seem stale and uncomfortable unless you use a window treatment that also keeps the hot air on the outside.
Polywood® Shutters Work Better Than The Others On Windows Facing North Or South: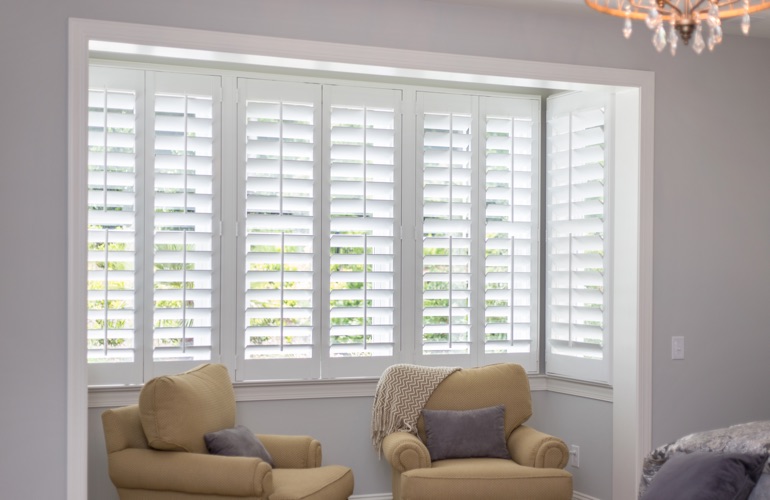 In Fort Lauderdale, windows that face north get less direct sunlight than any other direction. With north-facing windows, you shouldn't get any problems with sun glare or stuffiness. Instead, your windows may even leak out heat, which makes the room colder. South-facing windows have the flip-side, and direct sunlight may come in throughout the day. Direct sunlight can greatly warm up a room and may even make your windows hot to the touch.
For temperature issues, the best window covering is one that provides energy efficiency. Polywood plantation shutters stop air flow with their solid faux wood louvers and weather stripping, creating the most energy-efficient window covering on the market. In fact, our Polywood shutters use an energy efficient insulation system and are 70% more efficient than real wood shutters and 1600% more efficient than aluminum blinds.
Is There Any Other Window Covering That Will Work For Different Facings?
In your rooms with windows that only look one direction, you have many choices. A sheer cellular or roman shade might be what you need for windows that look east or west. Sheer shades will block the glare but will still give a hint of light that enlivens the room.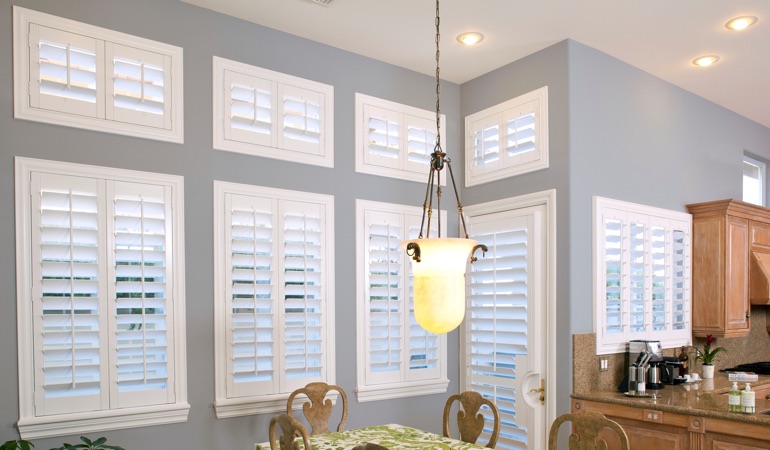 When you have north- or south-facing windows, you will care more about energy efficiency first, and then worry about glare. If heat is only a backburner issue, you might try a wood plantation shutter, like our Ovation® line, or perhaps a product like our reclaimed wood shutters.
Spaces that have windows on a corner wall or two might need a multi-use treatment that can direct light and deals with heat. Of course, our Polywood plantation shutters fit the bill because they are built to be energy efficient and adjustable. During times when glare is at its peak, you can angle the louvers so natural light still is present, but the blinding rays won't become too warm for your windows. And while plantation shutters can help solve facing problems, they also blend in with many decor styles.
Sunburst Can Fix Your Window Facing Issues With Polywood Shutters
If you want the adaptability of faux wood plantation shutters or the sleek elegance of cellular shades, Sunburst can help. During a free in-home consultation, we will show you which window coverings go best with your Fort Lauderdale windows -- no matter what direction they face. Contact us at 561-440-8535 or fill the form below to book your in-home consultation.