How to Use Different Window Treatments Together in Fort Lauderdale Homes
For some Fort Lauderdale homeowners, one window treatment on some windows might not be enough. Whether it's to achieve a specific style, improve heat and light blocking ability, or any of a variety of other reasons, combining window treatments has become a common practice.
So which window treatment combos give your home the most stunning looks and the most effective window coverage? Let's highlight some of the most popular pairings for Fort Lauderdale homes.
Using Plantation Shutters with Drapes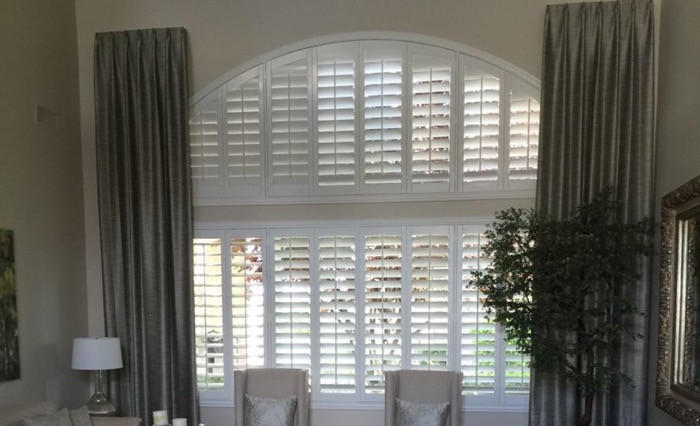 Plantation shutters
and drapes are one of the most stylish and commonly-paired window treatments we usually see in Fort Lauderdale homes. The reason these two go together so well is simple: they offer homeowners the largest amount of "wiggle room" in privacy, looks and light control. Plantation shutters are great for full-wall windows, since they're able to keep your privacy while also letting in a decent amount of light. Occasionally, however, you might want to add a splash of color or give a bit more warmth to the room–that's where a drapery can come in. An additional drapery can imbue the room with color, soften the look of your space, and give a beautiful frame to your shutters.
Those draperies don't have to be heavy-duty, highly functional window treatments when combined with shutters, either. Even a thin accent drape to the side of a window can fulfill the same purpose, as the plantation shutters give your windows more than enough protection.
To see how influencer Denise Cooper of
Be My Guest with Denise
uses her plantation shutters with drapes, watch below.
Pairing Shades with Draperies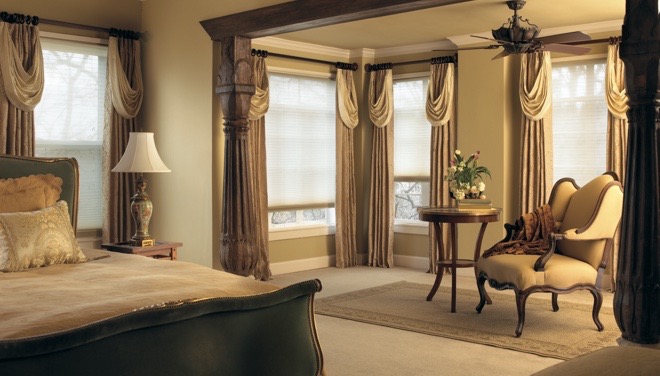 A combination of shades and draperies can imbue your space with a classic look, perfect for rooms that you want to show off. What gives this combination such appeal is based in the varying textures you can achieve, particularly with cellular shades or roman shades. When you match colors but contrast textures, you're able to make that room feel simultaneously cozy and sophisticated.
Pairing a Valance or Cornice with Window Treatments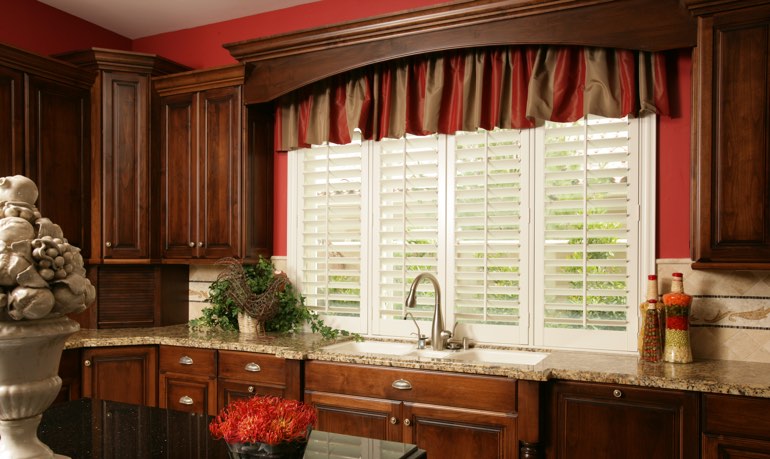 Although they're not as common as they once were, valances and cornices do still pop up in certain spaces, and can fill a niche when paired with the right partner. Like drapes do when paired with shutters, a cornice or valance will typically function as an accent. We suggest pairing an interesting color up top with a more neutral window treatment, like Polywood® plantation shutters or faux-wood blinds. This type of combination works incredibly well in certain rooms like the kitchen, where you probably want a waterproof window treatment like Polywood.
Window Film Goes with Any Window Treatment
Back when it was first introduced, window film was just used to darken windows, which had a drawback since it could make a space feel a little lifeless as well as prevent you from getting a clear outside view. The window film available today lacks these issues, as it can block up to 80% of solar energy without hindering your view with a layer of tint.
That makes window film a great partner to any window treatment, since it can seamlessly adhere to your window glass and drastically improve your window's r-value. Window film accomplishes all this while giving you free reign in how you want to dress the window, whether you choose cellular shades, plantation shutters, or any other window treatment.
Could your home use a new window treatment combination like one of the ones we've examined? Call Sunburst Shutters Fort Lauderdale at
561-440-8535
today to set up a free in-home window design consultation to get started on giving your windows the treatment they deserve.