How To Choose An Interior Shutter Color In Fort Lauderdale
One of the perks of attractive plantation shutters is their various adaptable colors, specially handpicked for enduring decor trends. But the question remains: How do you choose an interior shutter color in Fort Lauderdale? Will you choose wood-stained Ovation® shutters or have them painted in a perfectly suited color instead? Then you have classic white Polywood® shutters that complement anything. If you feel stuck trying to select from so many choices, use these interior shutter color ideas for Fort Lauderdale homes to help you choose the best hue for your shutters.
Ideas For Using White Polywood In Your Decor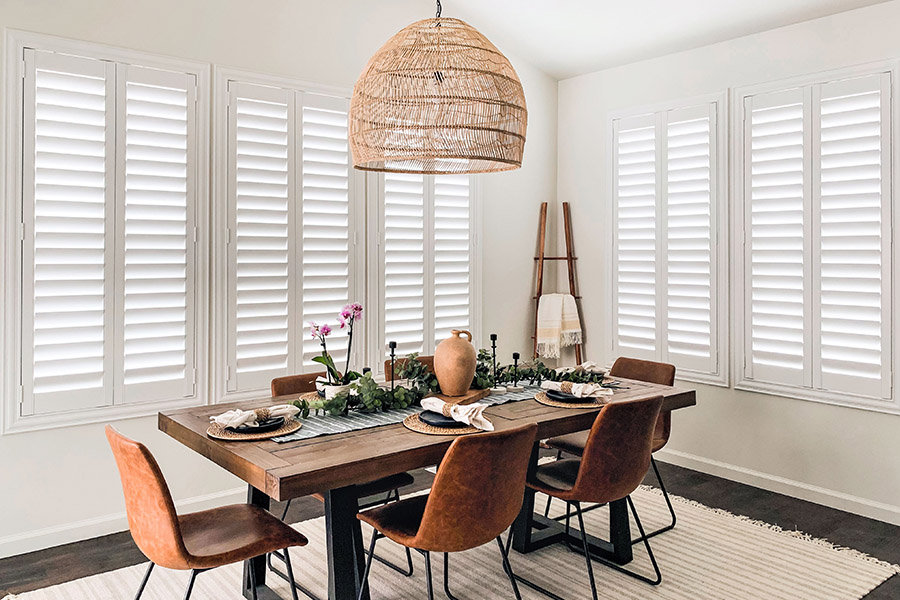 White goes with any interior and is always in style. If you want window treatments that you won't have to change even as you redesign your home,
select white Polywood shutters.
They mesh with all decor types and will always be fashionable. White is the top shutter color by far.
But which hue of white shutter will you select? That hinges on the other colors in your room. Off-white shutters synchronize nicely with creams and beiges and instill warmth to your neutral palette. Bright white works with gray to create a clean, contemporary appearance. And basic white goes with everything!
Many Fort Lauderdale occupants pick a white tone that's the same as their trim for a uniform appearance. But you can also combine white shutters with a different color of wood trim for dramatic contrast. If you decide that white window treatments are too simple but you enjoy Polywood shutters' amazing energy efficiency and light control, consider a colorful cloth valance or drapes to dress up your shutters. You'll still experience the many benefits of interior shutters, and they'll invariably look great with whatever drapery you incorporate as styles update.
Ideas For Using Stained Wood Shutters In Your Fort Lauderdale Home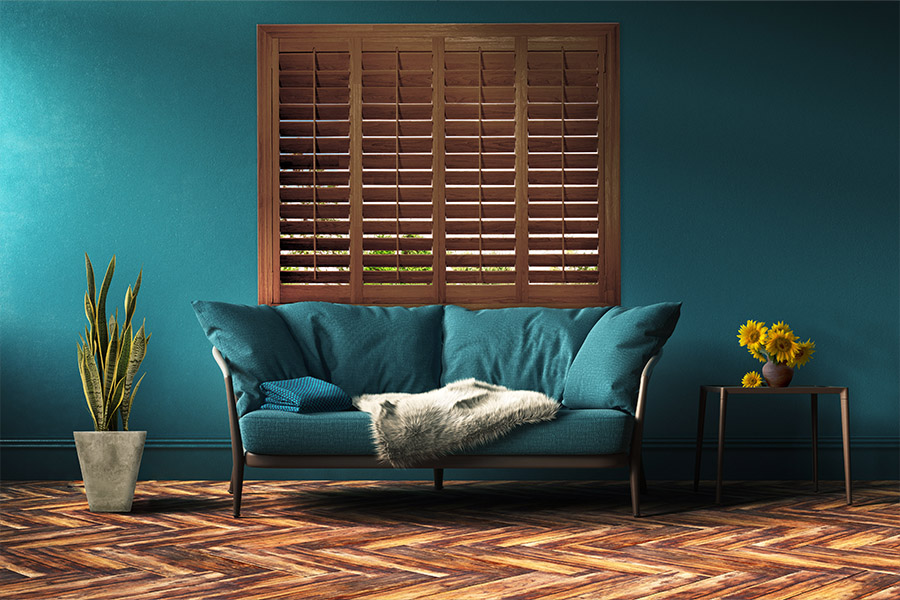 Fort Lauderdale homeowners who enjoy more time-honored style or want more organic materials in their interiors will appreciate stained wood shutters. You may also turn to premium wood plantation shutters if you live in a historic home or a house with an emphasis on wood features, like a craftsman-style home.
Ovation wood shutters are available in 27 different stains, so there are plenty selections to explore. The simplest method to determine a wood shutter color is to opt for a stain that matches other wood details in your house. You might also review your preferred decor trends for inspiration. Prominent farmhouse and beach-inspired decors frequently utilize gray or white-washed wood. Scandinavian style prefers lighter wood tones, and the resurgence of mid-century modern has made medium-tone wood sought-after again.
Suggestions For Utilizing Painted Wood Shutters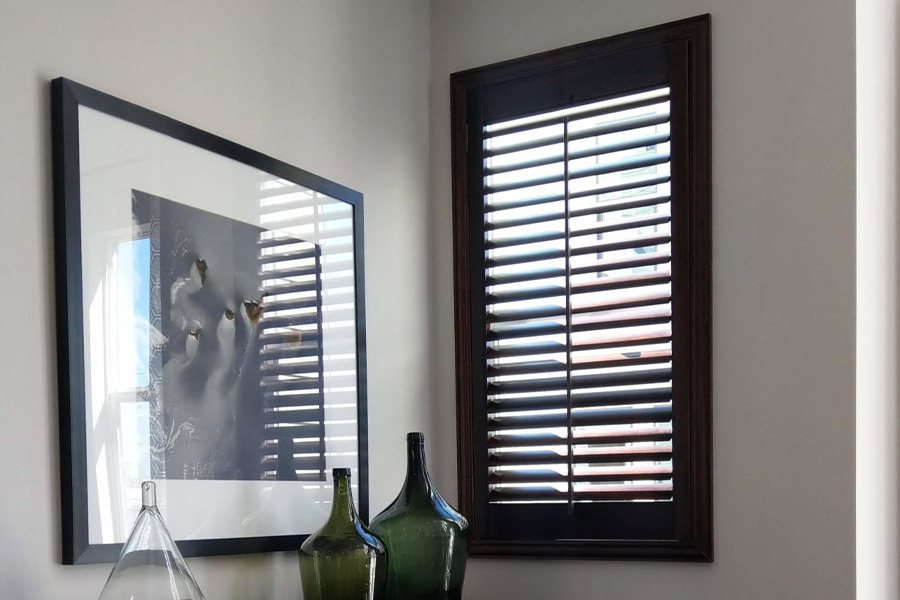 You are also able to choose painted wood shutters. You'll see them in black, gray, beige, and white to match your established interior. You can use white and beige options for a room with a neutral, monochrome color scheme. Black shutters work with new trends that integrate black trim around windows. Or you can choose a color that blends with other design aspects in the area like furniture sets, rugs, or other ornamentation.
On the other hand, steer clear of bold or bright colors -- such as blue, green, and red. These could appear to be a smart choice initially, but they seriously curb the way you style the other areas of your area in the coming years. And it's challenging, if not out of the question, to paint your plantation shutters after they are put in place, which often cancels the warranty.
We're Your Source For Interior Shutter Color Ideas In Fort Lauderdale
The easiest way to discover the perfect color for your louvered shutters is to look at them right on your windows. Schedule a meeting with Sunburst Shutters Fort Lauderdale, and one of our window treatment professionals will stop at your home and show you how our options look close up. Call us at 561-440-8535 or submit the form below to book your no-charge on-location consultation.