Faux Wood Shutters VS Real Wood Shutters in Fort Lauderdale
When exploring your options for plantation shutters in Fort Lauderdale, you have your pick of real wood or manufactured wood shutters. On one hand, you may consider faux wood shutters -- such as our Polywood® shutters -- in classic white that give you an unmatched level of energy savings. On the other hand, you have the soothing, appealing paints and stains of our beautiful wood Ovation® shutters.
Each has distinctive characteristics to satisfy your window treatment needs. Fortunately, there's a shutter for your exact interior when you compare faux wood shutters vs. real wood shutters in Fort Lauderdale.
For Energy Efficient Windows, Choose Polywood Shutters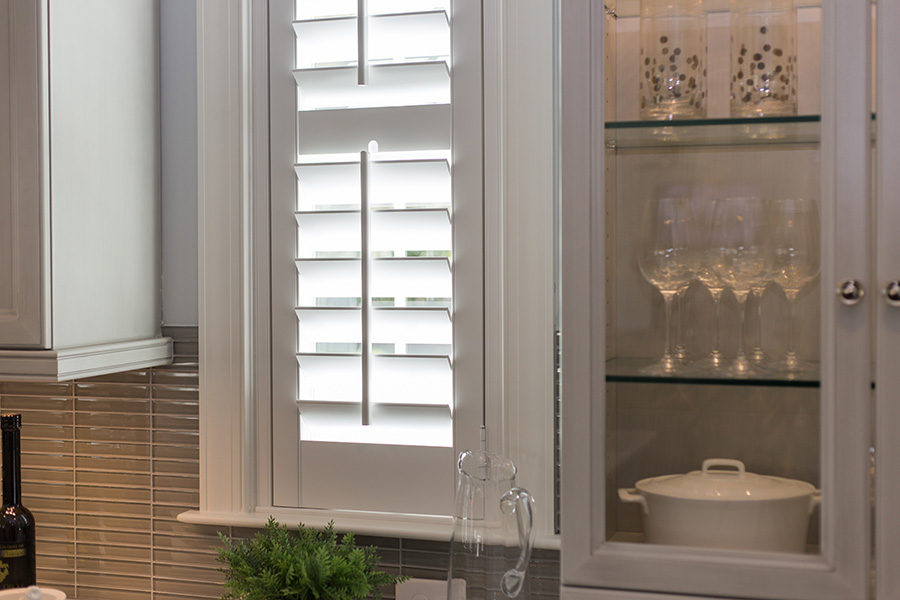 Energy-efficient window treatments add insulation to windows, blocking cold drafts and hot UV rays to keep you comfortable and decrease utility bills. Faux wood Polywood shutters are ideal for efficiency. Exterior air and sunshine aren't able to penetrate their strong composite material, and each of their elements are built to close securely whenever you choose to envelop your windows. Polywood shutters are also fabricated with innovative weatherstripping that provides unrivaled insulation.
When shut, Polywood shutters provide insulation that is 70% better than natural wood shutters. You'll notice a big advantage when utilizing them on extremely hot or cold days. But you should know, wood shutters provide more energy efficiency than other options like blinds and shades.
When Looking For More Color Options, Consider Ovation Shutters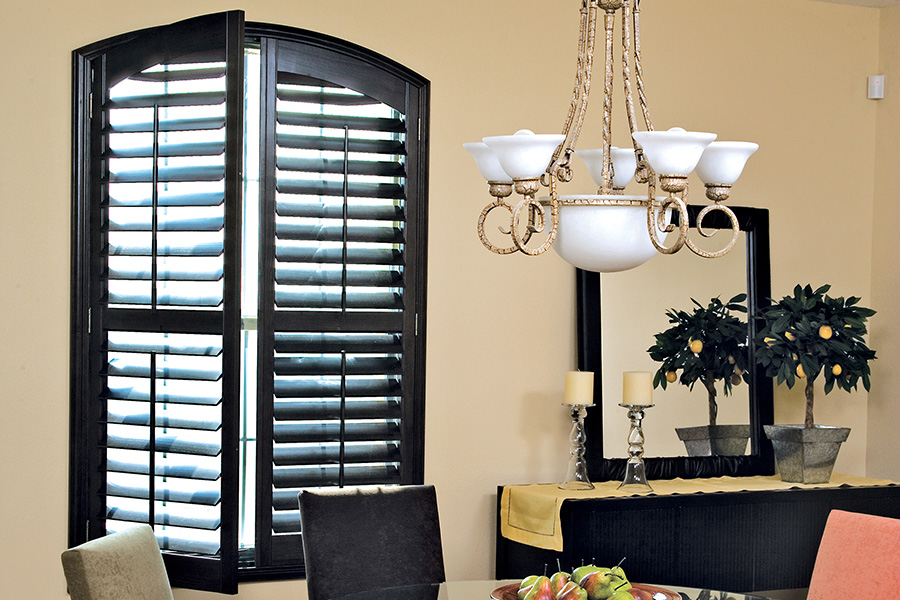 Both real wood and faux wood shutters look fantastic in every Fort Lauderdale residence. With that in mind, they each have their own unique feel to blend with your personal tastes. Whereas white Polywood shutters are modern and bright, wood shutters are both elegant and warm. However, if you have a precise look you wish to incorporate, Ovation shutters with their multitude of color options could be the best window treatment for you.
Polywood shutters come in three shades of classic white. While white goes with everything, if your decor needs another lovely adaptable paint color or stain, consider Ovation shutters. These exceptional products have 13 colors of paint and 27 stains! They will match the existing woodwork in your interior or bring a lovely element of nature to your design.
In Terms Of Durability, Polywood Wins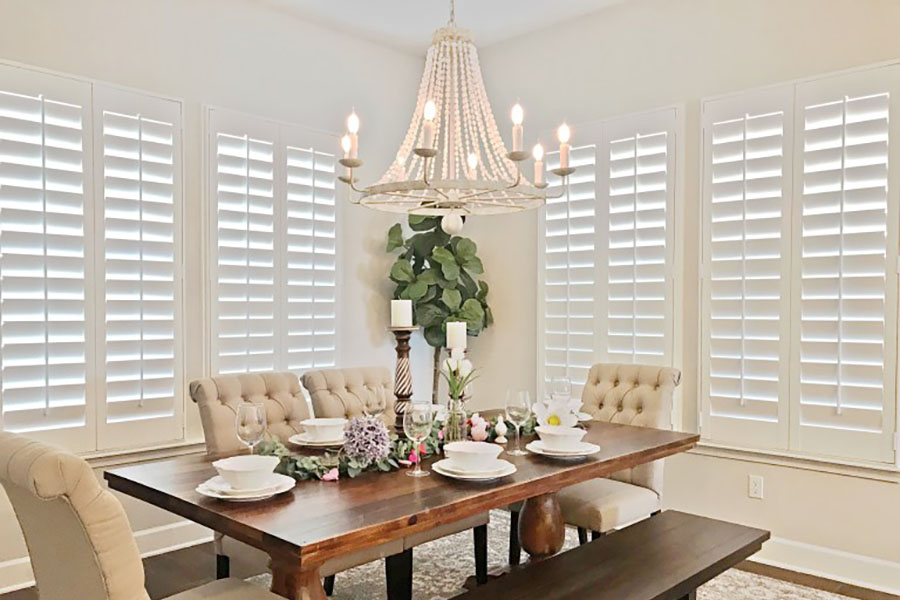 When comparing real wood shutters vs. faux wood shutters in Fort Lauderdale, faux wood is the winner for durability. Polywood shutters withstand harm from moisture, severe hot or cold weather, pests, mold, and sunshine. They won't split, snap, bend, or yellow. You may put them in your coldest, brightest, or dampest locations without thinking twice. They'll hold up for decades in any area of your residence and garage!
Ovation wood shutters also give you impressive durability for a natural wood product. As the only 5-star wood shutters in the world, they incorporate the best materials and construction to encourage a long lifespan. And while they don't belong in moist bathrooms, the wood is treated to be resistant to moisture as much as possible.
Let Sunburst Shutters Fort Lauderdale Help You Select Between Faux Wood Shutters Vs. Real Wood Shutters In Fort Lauderdale
Not able to decide between real wood or Polywood shutters in Fort Lauderdale? Viewing them close up can help. Reach out to the professionals of Sunburst Shutters Fort Lauderdale with a call to 561-440-8535 or complete the form on this page to request a no-charge on-site meeting. An skilled member of our team will present our products and give you a chance to see what they look like on your windows.